Take That!
Mentally I hadn't really been to work in over two weeks. (I mean, if I'm being honest. Heck, it could even have been 3). My head literally wasn't in the game. My weakest excuse was that I was working 70-80 hours a week, so lack of brains x more hours = somewhat evened out. Today I was productive as hell! It was amazeballs! It was as though procrastination was the enemy, and I...
Decluttering
Declutter Day 1 1/2 (kinda started on Sunday) 2 Boxes of Items either for Garage Sale or Good Will 1 Bag of Trash 1 Bag of Recycling (see below) 2 Boxes of Items for Gifting One task today was to go through old CD cases (some of the CDs themselves have long since been stolen over the years—mostly that one time in college… it was sad…  :( …. well, anyways….)....
Sad truths
This summer @ 193 pounds = 31.1 Last summer @ 202 pounds = 32.6 
Quietly Saying Goodbye
After a long, wonderful, loving, positive talk with Stephanie today, I confirmed my decision to no longer be best friends with Ashlind. This is not a brand new decision. I started to make it two months ago. Bonds of friendship are not easily broken, so this week I gave one final attempt for mending of fences. All I found instead was negativity, harsh judgement, chaos, lack of compassion, anger,...
Permission Granted
Day 2 of Funny with Money: Sessions 1 & 2 Before starting the session, I confirmed/ remeasured the statements below and found all were strong/yes. 1. God is 100% My Friend. 2. I no longer value Anger. 3. I have Forgiven myself for ALL self-angers. 4. I am free from the HABIT of self-anger and criticism. Money is a Symbol for the Richness of ALL LIFE. "People talk about "making...
Preparing the Terrain
Since I have been working so much, I had today off.  I used the day to rest and start the "Funny with Money" course. ["Core Health: Are you funny with money? Symbol for the Richness of ALL Life."] Chapter 3: Engaging Heart & Energy: A Startling Reality was all about "preparing the terrain" of our inner life to be excellent. Using a process to deeply,...
Fear
The last week or two I've been letting my fears and insecurities rise to the surface (instead of keeping them hidden & buried) in a process of healing. This has been HORRIBLE in so many ways. Some days have been very dark. I feel intensely and my emotions are heightened. There's been a good deal of crying. Sometimes I am incredibly sad - yet others remarkably happy & free. I...
Change Your Mind
Been thinking about the lyrics: "What's a king to a God? / What's a God to a non-believer?" It's all about perspective. It's about who you give your power to and who you hold accountable for your own actions. So, to combine that line of thinking with another set of lyrics from Sister Hazel: "If you wanna be somebody else If you're tired of...
What am I doing?
Last Night
Last night I couldn't sleep. I tried listening to a relaxation CD, writing an article about Women in Leadership, and simply laying in bed hoping for rest. Somewhere between falling asleep and my dreams, I woke up with clarity knowing I needed to resolve my life to three priorities right now. 1. Work 2. Weight Loss 3. IAVM All of these represent commitments I need to fulfill to others and...
Changing a Life
[Warning: This post is pretty stream of conscious and jumps around a little bit… aka I rambled and hoped there was a point.] When you first meet someone, you don't know how you will impact one another's lives, but something in your being knows your friendship is important.  Moving to a new city makes you realize how much effort can go in to making new friends — learning...
Get your priorities crooked
The late comedian Mitch Hedberg had a punch line that ended with "Get your priorities crooked." Sometimes I can't tell if I am getting mine straight or getting them crooked. I am pretty sure my life is awesome. I get paid a good wage to have the job I've always wanted. I live in a great city. My friends are all phenomenal, talented people who live with passion and gusto...
Tulsa
The move to Tulsa was a breeze. Most of my things went in to storage, and I moved in to a room in Parker's house. Parker is my new roommate. Three and 1/2 days a week his daughter Lauren is also my housemate. She's cute, adorable, and laughs all the time. Her laughter is great at the end of a long day. So is the hot tub in the back yard. That is definitely a nice perk. Last Monday,...
Great Weekend
Forewarning: This post is a little more journal-entry-ish than really about any type of diet or exercise plan. ======== As I mentioned in my last blog post, the house show with Communist Daughter on Friday night was amazing. It was a great way to kick off the weekend. Saturday afternoon I went to Angela Terry's house to pick up some more boxes. She and her husband Chris recently moved and...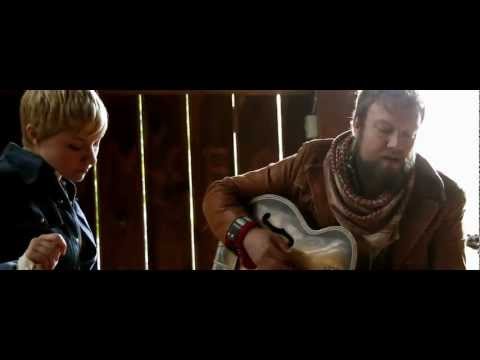 Help
Last night I went to a great house show! Johnny and Molly of Communist Daughter played an acoustic set, and it was fantastic. I am definitely a fan now. I highly recommend checking them out (see video in post above). At the show, my buddy Nick introduced me to people and kept suggesting they help me move on Wednesday. While outwardly and mentally I was incredibly grateful for these people who...
Walk
Taking a walk this evening along the beach of Lake Michigan with my good friend from Racine, Mr. Nick Demske, reminded me I haven't blogged this week. Nick and I had some poignant discussions about personal choices, addiction, how unhealth affects family members, and how difficult it is to change habits (even when attempts are made). To play a little catch up: last weekend I rented a...
"It takes a lot of courage to release the familiar and seemingly secure, to..."
– Alan Cohen
New Job
I will be moving to Tulsa in 2 weeks (or less). I was offered the job of Event Manager at the SpiritBank Event Center. The SBEC is a 4500 seat arena with two large banquet halls. In addition to my event duties, I will be supervising 2 Event Coordinators. The timing is excellent for several reasons. I've been able to travel freely this summer to Florida, South Carolina, and Kentucky and...
Game of Thrones
Note to Self: Stop watching every single episode of Game of Thrones one right after the other and go to the gym. (But it's so good!)
Horrible
I stopped doing everything this last week. I stopped eating well. Stopped going to the gym. Stopped packing. I got in a funk the last 5-6 days where I didn't feel like doing much outside of my room. I felt depleted instead of energized and lacked motivation to push myself. Last night was the worst. I had a migrane for hours which kept me from sleeping. Why I didn't take medicine...
"Those who look outside, dream. Those who look inside, awaken."
– Carl Jung, Psychologist
Packing
Let's get this part out of the way: Moving is stressful. There are about a million details to take care of and it's no time for procrastination. Wait, there's always time for procrastination… I should go see Beasts of the Southern Wild in Milwaukee. What a beautiful, perfect day, I should head down to the beach. Watch another episode of True Blood on HBO Go? I think I...
Saddened by a Loss
Is it strange that other people's tragedies can put things in to perspective for your self? Life is fragile. Figure out what's important and what's not. Let go. Take advantage of every moment. Take time to be happy and let yourself be fulfilled. : /
Traveling Woes
Traveling is tricky for me when it comes to being optimally healthy. There's all the hours spent at the airports which have very little healthy food, or if they do it's extra expensive. For example, for an airport "dinner" I bought a small bottle of Naked 100% juice and a yogurt with blueberries and granola; it cost almost $10. Also, it doesn't help that since you...
"Achievement seems to be connected with action. Successful men and women keep..."
– Conrad Hilton
Workout Playlist
What songs are on your workout/running playlists? I need to make one.
Water
The only thing I hate about drinking so much friggin' water: feeling like I have to pee all the friggin time. Most terrible time this is a factor: at the movies. So. Annoying. Anyone out there feel me on this one?
Checklist
I like lists. Checking off tasks is positive reinforcement for me. Hey look! I accomplished something! Wahoo! Last week I made a simple, daily checklist to keep myself focused on what I want to create as daily habits to keep up my physical appearance, improve emotional health, and, right now, help me find a full-time job. I tried to keep it basic and realistic. I don't do every thing every...
Running
I never used to understand runners. Don't get me wrong, I wanted to. I wanted to figure out why they ran… and where were they running to? I couldn't figure out the point. I pretty much only envied them because I figured they'd survive longer in a zombie apocalypse than I would. Now I've begun exploring running. It started when I saw how much fun people had with it at...
The Journey Begins
So. Here's to the start of me blogging about my experiences with leading a healthier lifestyle. My hope is it will be full of learning experiences that are common to others on the same journey. Perhaps in it I will find moments of encouragement when I am feeling defeated and/or keep myself accountable by filling the blog out each week. Where I Was: Over the last couple years, I've...